Origin
Founded in 2009, James Cloyd and Jeff Niemiec were inspired to pass on their tradition of wrestling to their children. They are dedicated to building strong ties among all clubs, coaches and youth. They want to serve not only as coaches for the sport but mentors and role models for life.
Founders
---
James Cloyd
James Cloyd is married, father of two wrestlers and co-founder of OMAWA. Cloyd, a graduate of Omaha North High School, holds degrees from Dana College and Peru State College. He has also participated in the Institute for Career Advancement Needs (ICAN) Men's Leadership Program and the Greater Omaha Chamber of Commerce's Leadership Omaha (#L032). He also serves as a mentor for at-risk youth.
Coaching Experience:
Involved in Millard South Wrestling Club from 1999 to present
USA Bronze Certified Coach
15 years of wrestling experience as a parent helper, coach, vice-president, president, Unity Council mentor and community liaison
Recruited and certified first three female coaches in history of Millard South Wrestling Club to work with female wrestlers
Coaching philosophy: Make wrestling fun for young beginners so they will work hard to be champions in high school and beyond
Wrestling Experience:
Member of Dana College conference championship wrestling team
Member of Omaha North's 1985 state championship team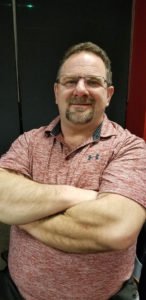 Jeff Niemiec
Jeff Niemiec is the co-founder of OMAWA and the president of the Meneely School of Wrestling. Niemiec never participated in the sport of wrestling but enjoyed watching his younger brothers compete at state meets growing up. When his sons were five and six, he started them in the Viper Wrestling Club. As a parent, he helped out in any way he could. After taking over the Viper Wrestling Club, he helped start the Monarch Youth Wrestling club, a feeder club to Papillion La Vista High School. In its second year of existence, the club won the Nebraska USA State title.
In 2012, Niemiec joined Meneely School of Wrestling as president. Alongside Todd Meneely, they have created one of the premier wrestling clubs in the state.